WAINUKA BULL SALE, SOUTHLAND
posted by: sd admin, 22nd May, 2018 6:45pm
SOUTH DEVON SOCIETY OF NEW ZEALAND JACKETS
posted by: SD Admin, 22nd May, 2018 5:12pm
Postage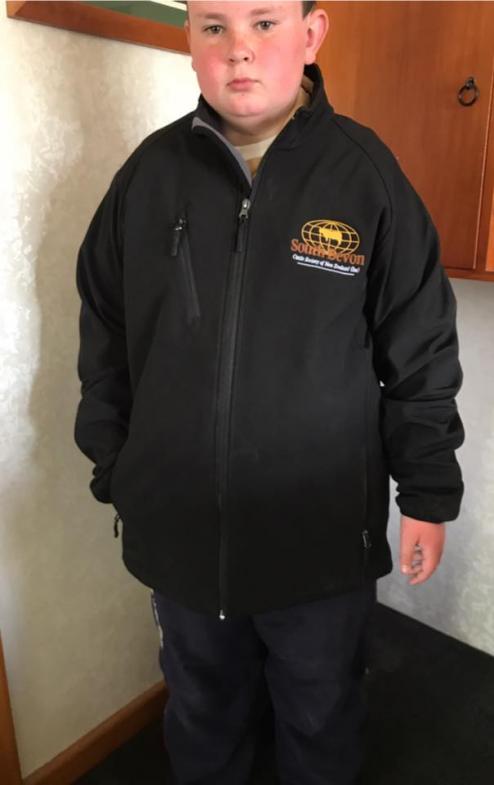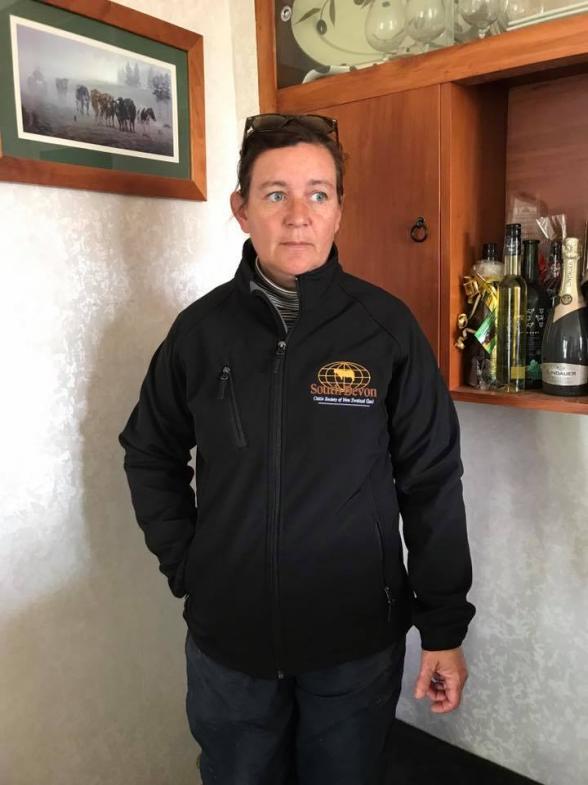 Childrens, Sizes 6 – 14…………...$80.00
Womans, Sizes 8-18……………$115.00...
Mens................... …………………$115.00
Sizes Small, Medium, Large, XL, 1XL, 2XL, 3XL,5XL
Please note woman's sizes are small, eg. Size 14 fits Size 12
Aurora is New Zealand made, Shower proof not rain proof.
Please email Bridget Lowry at pinzridge09@outlook.com
You will be emailed the invoice along with payment instructions.
ALL PRICES ARE GST
Postage $8.90 for 1 Jacket
$12.70 for 2 Jackets these are rural delivery costs
(NZ Post only, please enquire for overseas postage prices)
LATEST SOUTH DEVON NEWSLETTER
posted by: Lindy - South Devon, 15th Dec, 2017 4:12pm
The December 2017 Newsletter is available online - click here or on the Newsletter button to the left.
CANTERBURY A&P 2017 SOUTH DEVONS ON SHOW.
posted by: SD Admin, 27th Nov, 2017 10:56pm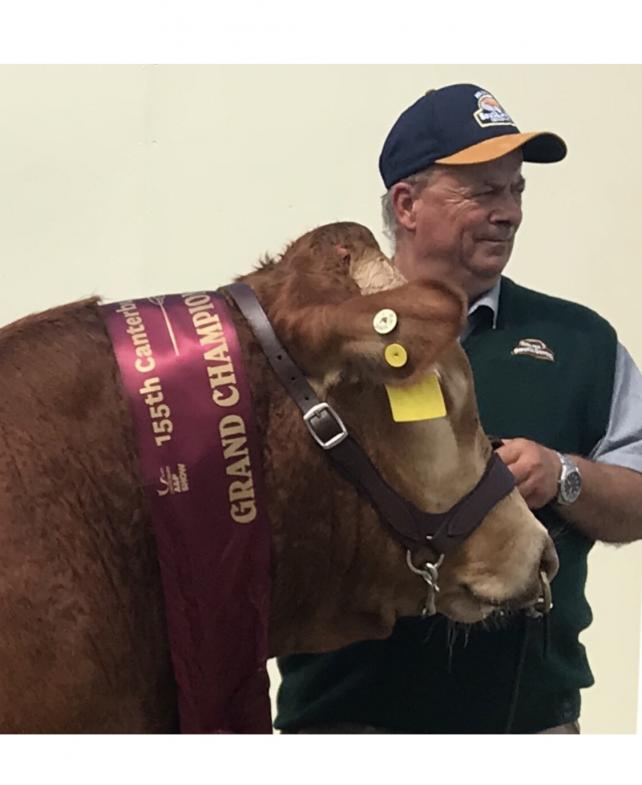 Supreme South Devon: F & S McKenize; Wainuka Big Time
PRESIDENTS TROPHY WINNER
posted by: SD Admin, 4th Apr, 2017 5:28pm
Congratulations to Dene Wason, for the winning of numerous yearling Classes at the 2016 Christchurch Show. A fantastic way to promote your Stud and breed. Presented by Richard van Asch at the 2017 AGM.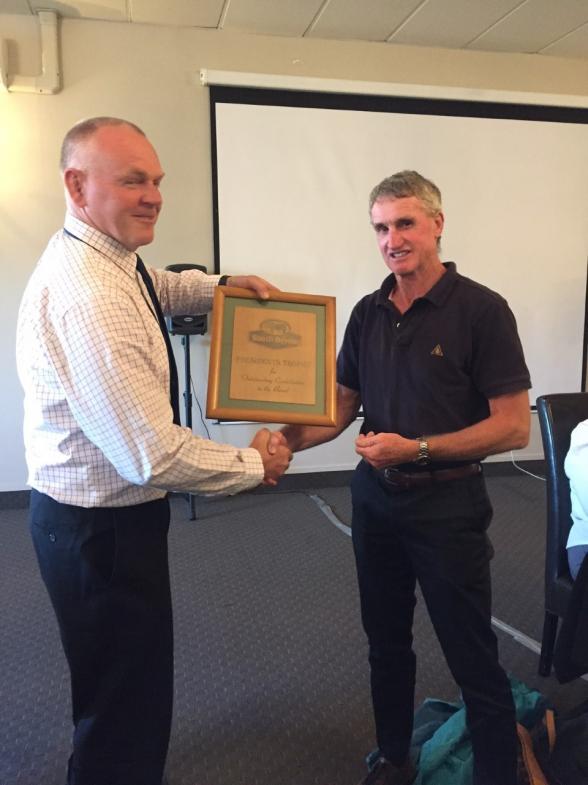 CHRISTCHURCH A&P SHOW 2016
posted by: SD Admin, 20th Nov, 2016 2:13pm
Congratulations to Dene and Steph Wason. (Snowview); Snowview Checkmate II, Champion Yearling, Performance Class winner, Interbred Champion yearling Bull, 1st in the Interbred pairs then went on to win the Wyllie Salver for the Best Junior animal in show.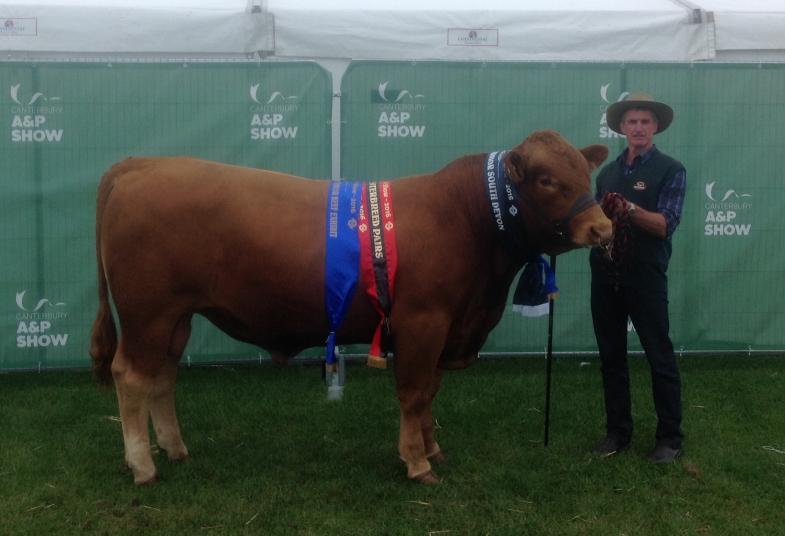 Congratulations also goes to Brian Thomson,(Loch Lomond) exhibiting Loch Lomond Teds Nessie 1032/p. Winning the Champion South Devon female, and Supreme Champion South Devon and 5th in all breeds senior cow.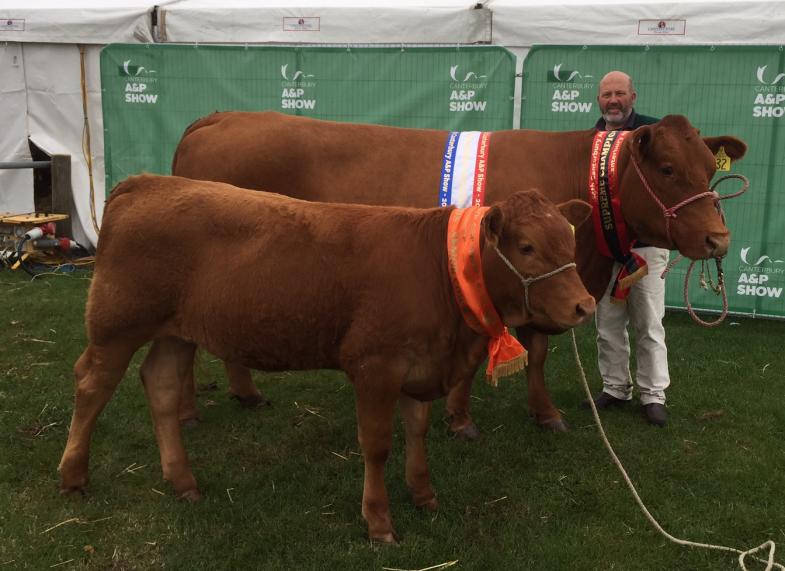 A wonderful full on week, joined by 5 South Devon Breeders, from the deep South to Nelson.
CHRISTCHURCH SHOW EXHIBITOR AND VISITORS DINNER
posted by: SD Admin, 18th Nov, 2016 9:29pm
With so many of us attending the 2016 Christchurch Show it was decided to all go out for dinner to the Monteiths Bar and Restaurant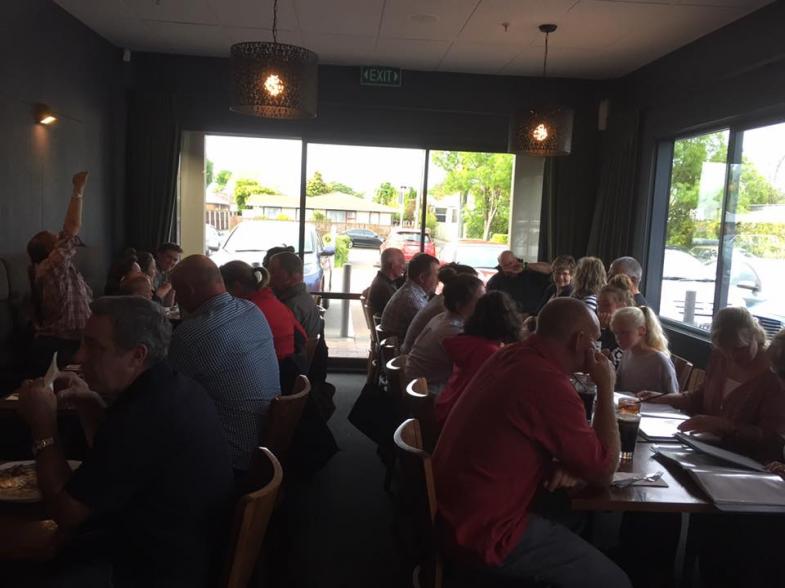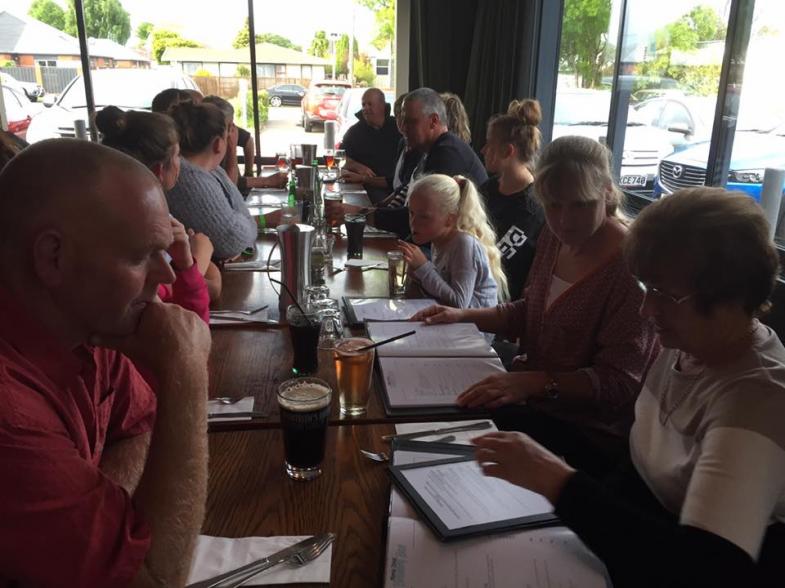 REMINDER: WE NEED YOUR PHOTOS FOR THE CALENDAR.
posted by: SD Admin, 3rd Oct, 2016 7:33am
Photos required for our New Zealand Society Calendar. Great Christmas Presents.
Please email these to Bridget Lowry pinzridge09@outlook.com
NZ SOUTH DEVONS OWN FACEBOOK PAGE.
posted by: SD Admin, 24th Jul, 2016 4:02pm
https://www.facebook.com/southdevonnz/
Share your stories and photos.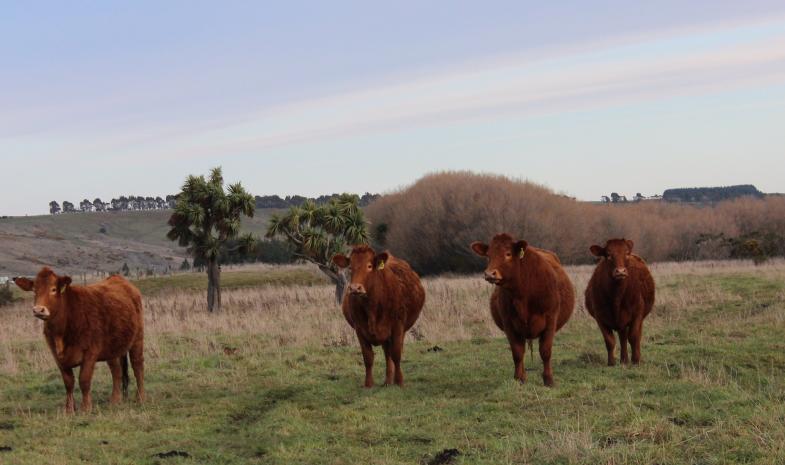 NZ FARMER MAY 23RD 2016
posted by: SD Admin, 4th Jun, 2016 7:33pm
TRU TEST BEEF EXPO SHOW RESULTS 2016
posted by: SD Admin, 31st May, 2016 8:54am
CHAMPION BULL
Burtergill Horace 1413: R A & D A Van Asch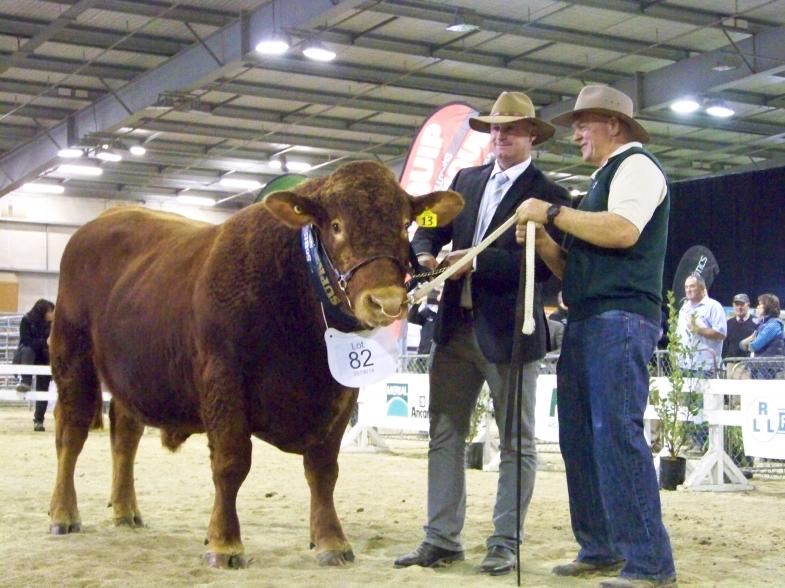 RESERVE CHAMPION BULL
Burtergill Hogwart 1409: R A & D A Van Asch

3RD PLACE
Woodah Royal Flush 14/009: L J Holt

CHAMPION OF CHAMPION
Butergill Horace 1413: R A & D A Van Asch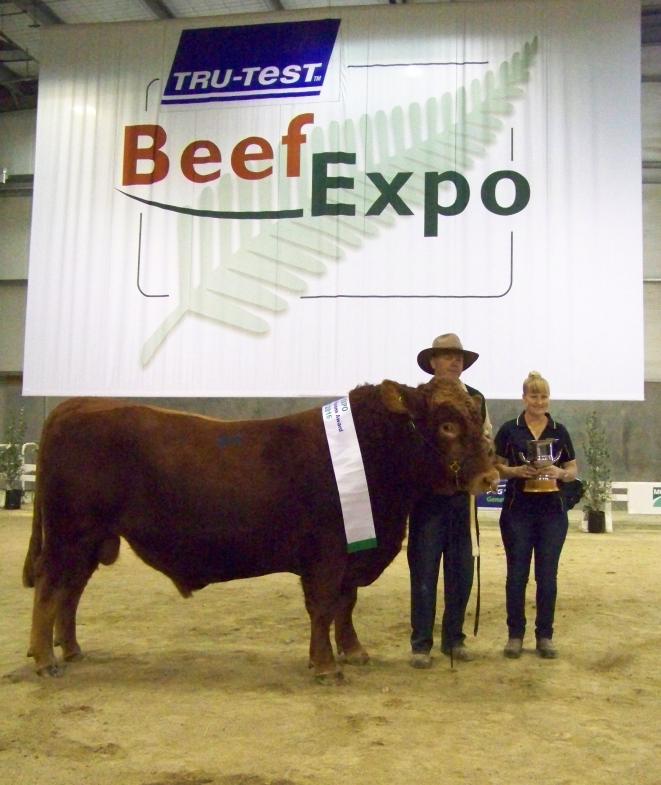 B+LNZ GENITICS PERFORMANCE HEIFER CLASS
(Judged 75% EBV's & 25% Visual)
6th Loch Lomond Syd Tessannette: B J Thomson
.